Reliable Muffler Services
From Original Factory Equipment Replacements to Aftermarket Exhaust Mufflers, Seeburg Muffler can service practically all motor vehicles, as well as other engines that requires mufflers, such as generators.
We are able to install aftermarket name brand mufflers, factory, or any other customer provided exhaust part.
We are also able to replace most mufflers with a welded pipe to allow for maximum volume and yet retain the character of factory vehicle.
A muffler helps your car reduce the amount of noise coming out of your exhaust system. Using acoustic quieting, your muffler quiets the sound pressure by dampening vibrations. If your vehicle sounds louder than normal, it is probably time to take it in. We will identify any rust, holes, loose parts or other damage and suggest affordable solutions.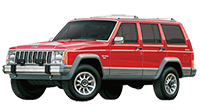 Can REPAIR – versus just replacing the whole system